Looking for a quick, but delicious bite? Check out an "upgraded Chick-Fil-A," Hatch and Coop in University City. The chicken thigh sandwich is our absolute favorite because it is SO flavorful and juicy. They've got some great sides too like fried pickles, french fries. Plus all day breakfast and crazy desserts!
Roasted Chicken Thigh Sandwich
Spicy, crispy skin on thigh with peperonata, pickle mayo on a King's Hawaiian Bread Roll.
It's so juicy and very unlike any other sandwich we've ever had.
They also do fried chicken sandwich using chicken breast which is tasty as well.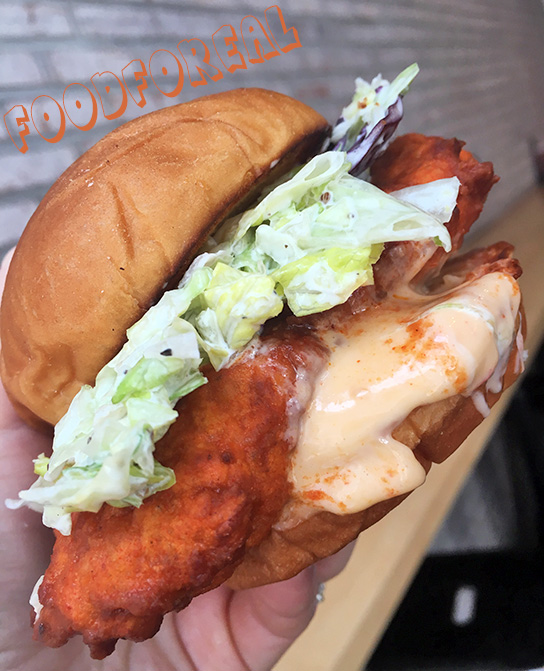 Fried Chicken Breast Sandwich
Spicy-style fried chicken breast with house made slaw, house made spread on a buttered King's Hawaiian Roll
And then you can get the COOP, which is a hybrid chicken sandwich of both the juicy thigh and crispy chicken breast with coleslaw. Check it: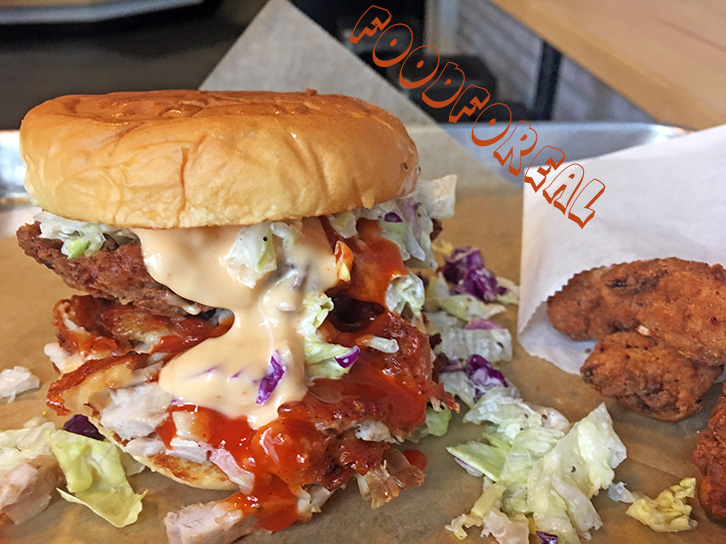 Crispy fried chicken breast, topped with chopped up chicken thigh, house made cole slaw, house made spread, and buffalo sauce on a King's Hawaiian Roll.
Prices are SO reasonable, and they're adding egg sandwiches to the menu too. See some more photos below!